1960 Austin Seven 850 MK1 is expected to fetch £30,000 at auction
advertisements


This super-duper brand new looking 1960 Austin Seven 850 MK1 isn't recently restored. It has been preserved after the car covered 2,618 miles from new. Yes, it is 2,618 on the odometer, you did not read our article by mistake and we did not type it wrong too. Many 1960 Austin Sevens running on the road today (if they are still running) probably has clocked two rounds on the odometer. It is definitely a rare barn find and Mini enthusiasts don't need a time machine to go back to 1960 to buy this car as it flew here.
Car Model: 1960 Austin Seven 850
Chassis Number: AA25755702
Engine Number: 8AHUH75901
Engine Capacity: 848cc
Registration: 137 PKX
Year of Manufacture: 1960
Body Color: White

The car was originally purchased by the respected collectors, the Shape Family, who kept the car until a Christies estate sale in 2005. It was then out on the road for the first two years of its life and then retired again into a heated garage.
As you can see from the pictures, the condition is immaculate and it looks like it has just been repainted and restored. Virtually every component is original from head to toe. The body is rust-free because of the car was well pampered by the Shape Family. Inside, the vinyl looks like it just came out from BMC factory. We can still smell the "new car smell" from this car. The car comes with original underseal, original handbook, service book, tax disc holder, rubber boot mat, original Austin Seven key ring, spare keys, jack, wheel brace, and the last tax disc bought for the car which expired in 1962. There is also a thick history logbooks provided.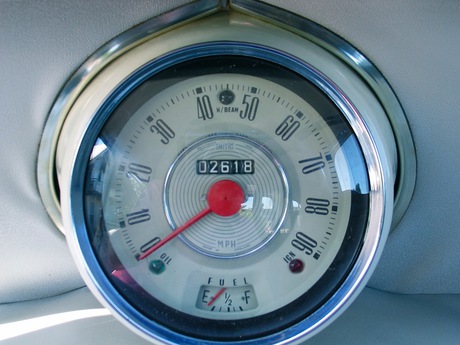 This 1960 Austin Seven De Luxe is 100% one of the rarest finds on earth. Months ago, there was a 1959 Austin Mini Se7en De Luxe Saloon sold for £40,250. Compared to the car, this is much newer and in better condition with extremely low mileage. With just 2600 miles on the clock, it is even lower than the 1991 Mini Mayfair which has 2999.6 miles on the clock.
So, a rusty 1959 Austin Mini Se7en sold for £40,250 and a 1970 Morris Mini K sold for AUD$5,000 (roughly £3,316), how much would this superb condition 1960 Austin Seven 850 fetch? The auction will be held on 21 July, 2012. Silverstone Auctions estimate the auction price of the car will reach £20,000 to £25,000 and we say it probably will hit £30,000 due to its condition. What do you say then? Updated: Car sold for £24,080.00 on 21 July 2012.

That's the look of a classic car engine that only runs 2600 miles.
You may also like this:
advertisements

If you love this article, please PLUS it!