Cute Thai girls at Bangkok Motor Show 2009
advertisements

The 30th Bangkok Motor Show 2009 was held at the Bangkok International Trade and Exhibition Center (BITEC) from the 26th March – 6 April 2009. There are 11 countries participate in the car show together with their best hot car girls. Over the 12 days, 130 companies from 11 countries put their best automobiles on show. And off course, a great car show can't lack any sweet car girls or pretty car girls, and some of Thailand's cutest models and dancers were there to add more colors to the car show.

Cute Thai girls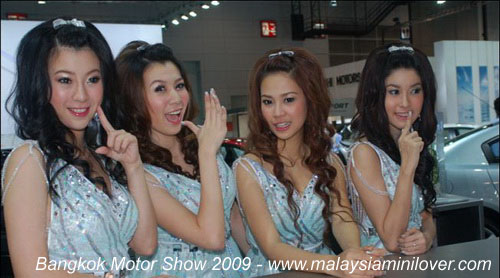 Bangkok Motor Show 2009
hot car girls – sweet car girls – pretty car girls
Bangkok Girls
Look at all the sexy car modelsssss!

You may also like this:
advertisements

If you love this article, please PLUS it!